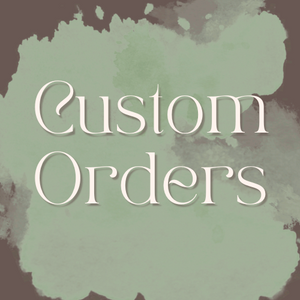 CUSTOM PRODUCT REQUEST
Have an idea for a design you want made up? Looking to have shirts or koozies made for business, personal, or events? Submit your request to us here! 
Upload any design ideas you have using the file/photo upload field.
Give us as much information as possible in terms of shirt colors, design colors, quantity, etc. The more info provided, the more accurate quote we can get you. 
Initially response regarding the quote will be sent in 72 business hours or less.
Once you fill out the required info, check out as normal and the request will be sent to us. No payment info is required if you are not purchasing any t-shirts in the same transaction, however PLEASE make sure to fill out your contact email AND phone number.