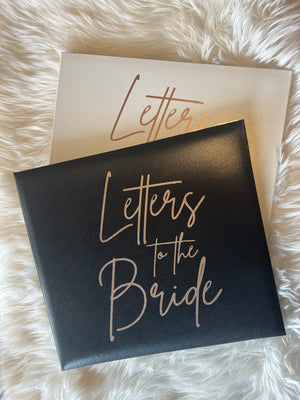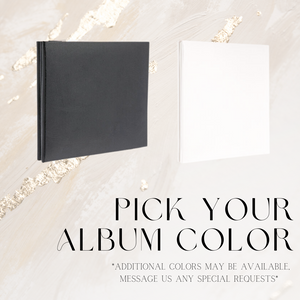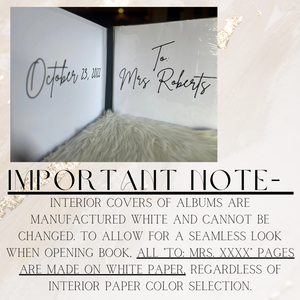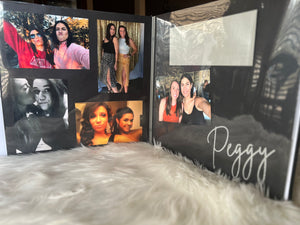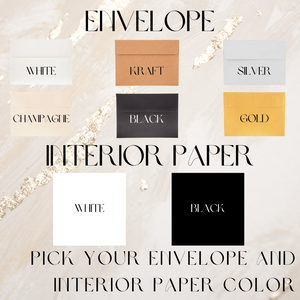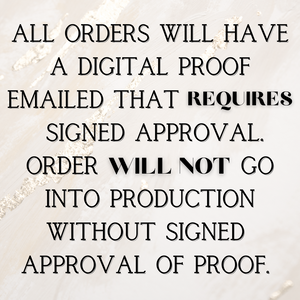 Letter to the Bride Album
One of the most special gifts a Bride can receive on her wedding day. This album is to be filled with photos and letters from all the special people in the Bride's life to read on the morning of her wedding day and have as a keepsake for the years to come. 
**7-12 business day production time**
Build the book to your liking-
-Pick the album color (12x12 Vinyl Post-bound Scrapbook album complete with plastic cover)
-Pick the vinyl decal color (Outdoor-rated Permanent adhesive vinyl)
-The cover decal font will be the same on every book. To allow for the fastest turnaround time, I pre-make the covers. However, the interior font can be chosen from the list provided as they are made at the time of order.
-Choose the interior paper color (12x12 Cardstock)
-Choose the number of pages (10 front and back pages/protectors included). Additional pages can be purchased for $3 each. 
-Provide the names of the letter writers, 10 are included with your purchase. If you have additional names you will need to purchase additional pages for $3 each.
-Letter pages: Each letter page includes a 5x7 envelope to place the letter in,  a vinyl decal in the color of your choice of the person's name the letter is from, as well as space reserved for a HORIZONTAL 4x6 photo. The back of each letter page will be left blank. You may leave it blank or fill it with photos once you receive your book. 
-Choose the envelope color (5x7 envelopes, letters are to be folded in fourths if written on 8.5x11 paper)
-All glue/tape used to build the book is acid free to ensure no damage to photos over time.
We build the book, you fill it with photos and letters. Want us to put the entire thing together for you? There's an option for that too.
**A digital layout proof will be emailed prior to production. Proof must be signed and returned before book will move into production.**
We know every Bride is different, so please contact us at help@desertrootsdesignco.com if there are different customizations you would like to ask about. We will strive to accommodate any special requests.